Nubian Blessings Campaign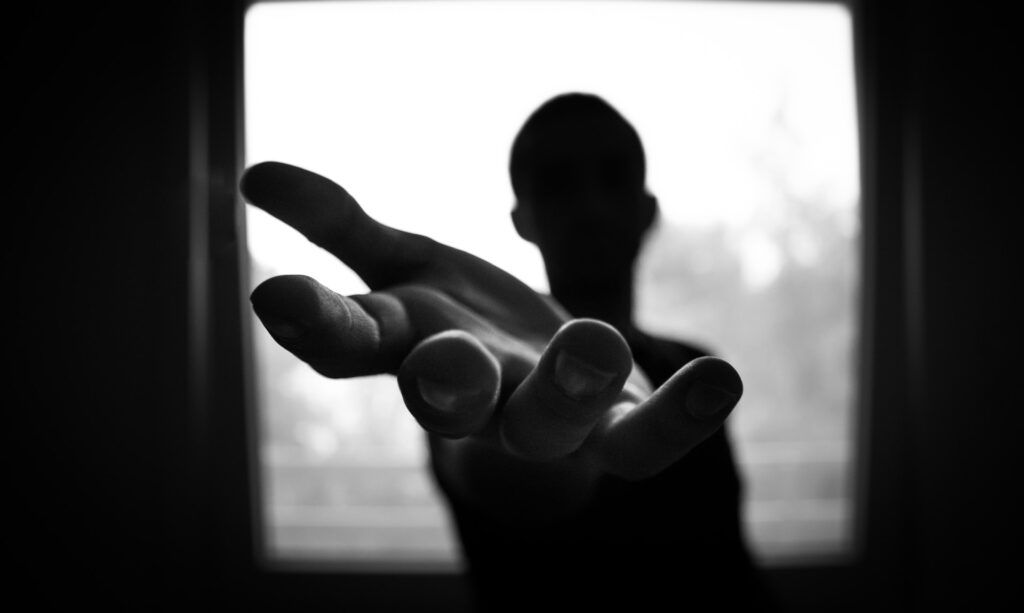 Bank Account Name: United We Rise Uk Ltd
Bank Account number: 10311672
Bank Sort Code: 23-18-84
Group members collectively contribute recurring amounts over a set time interval, often monthly. For instance, 12 members, each contributing £100.00 monthly. This aggregates to £1200.00 per month. 120 members, each contributing £100.00 monthly. This aggregates to £12,000.00 per month, directed towards a designated organisation. This cycle persists until all members have received their share of collective funds over 12 months. The initiative's purpose is to aid individuals, organisations, and institutions in acquiring essential funding to elevate their offered services.
Nubian Blessings: Empowering Community Growth Through Collective Funding
At Nubian Blessings, we are united by a shared commitment to uplifting our community. By pooling our resources through monthly contributions, we pave the way for impactful projects to flourish. With the primary objective of supporting individuals, organisations, and institutions in obtaining the necessary funds to elevate the quality of services offered, Nubian Blessings presents a novel approach to financial empowerment.
Why Become a Part of Nubian Blessings?
Partnering with Nubian Blessings brings forth an array of benefits, making it an indispensable avenue for funding projects, both modest and grand. Here's why you should consider joining us:
Community-Centric Approach: Our foundation is rooted in the spirit of community, and every contribution helps amplify the impact we make collectively.
Financial Flexibility: Nubian Blessings grants members the freedom to channel their resources towards meaningful initiatives, fostering a sense of ownership over community-driven progress.
Emergency Preparedness: Life's unexpected challenges demand quick access to resources. By being a part of Nubian Blessings, you gain a safety net that provides ready cash during emergencies.
Sustainable Longevity: Membership transcends short-term gains. By continually participating, you secure a reliable source of funds for sustained growth and development.
Catalyst for Progress: The funds acquired through Nubian Blessings serve as a bridge between visionary ideas and tangible reality, ushering projects from conception to execution.
Versatile Utility: Whether for personal aspirations or business endeavors, Nubian Blessings empowers you to utilise the acquired funds according to your objectives.
Interest-Free Empowerment: The beauty of Nubian Blessings lies in its interest-free framework, ensuring that the funds you receive are truly beneficial and without the burden of debt.
Enriching Our Community: Your participation directly contributes to enhancing the success rate of training programs, refining services, and enriching resources available to our community.
How to Enroll in Nubian Blessings
Embarking on this journey of collective growth is a straightforward process. To join Nubian Blessings, follow these steps:
Complete Contact Form: Fill out the contact form on our website or send an email to nubianblessingss@gmail.com, expressing your interest in becoming a member.
Submit Details: Provide your comprehensive contact information, including full name and address of your business/organisation. This information ensures seamless communication and connectivity.
Registration Fee: A nominal registration fee £60 is applicable, payable through convenient monthly installments. This flexible payment approach ensures inclusivity for all potential members. Personal or business details are required for this step.
Registration Completion: Once you join our community, a registration form will be finalised. For smooth transactions, please provide your bank details for payments via BACs/Immediate Transfer.
Payment Flexibility: You have the liberty to choose between weekly or monthly payment schedules, ensuring your comfort and convenience. For your reference, our bank details are as follows:
Bank Account Name: United We Rise UK
Bank Account Number: 10311672
Bank Sort Code: 23-18-84
Choose the investment duration that suits you best, ranging from 12 to 52 weeks, and become a catalyst for positive change in our community. Join Nubian Blessings today and be a part of a collective force for progress.
Main facts and figures

76% of working age people (16 to 64 year olds) in England, Scotland and Wales were employed in 2019

78% of White people were employed, compared with 66% of people from all other ethnic groups combined

the difference in the employment rates between the White ethnic group and all other ethnic groups combined went down by 5 percentage

points between 2004 and 2019

the highest employment rate in 2019 was in the White Other ethnic group (83%)

the lowest employment rate was in the combined Pakistani and Bangladeshi ethnic group (56%)

between 2004 and 2019, the biggest employment rate increases were in the combined Pakistani and Bangladeshi ethnic group (from 44% to

56%) and the White Other ethnic group (from 71% to 83%)

the highest employment rates for most ethnic groups were generally in the South and East of England – the lowest were generally in the

North of England, Scotland, West Midlands, and Yorkshire and the Humber

Publication release date:

29 January 2021
Full page history – From: Office for National Statistics
Link Employment – GOV.UK Ethnicity facts and figures (ethnicity-facts-figures.service.gov.uk)
Key Facts
In 2018-19:

49,988 new detentions under the Mental Health Act were recorded, but the overall national totals will be higher as not all providers' submitted data. Trend comparisons are also affected by improving 

data quality. 
For the subset of providers that submitted good quality detentions data in each of the last three years, we estimate there was an increase in detentions of 2.0 per cent from last year. Further

information is provided in the Background Data Quality Report.

Comparisons can still be made between groups of people using population-based rates, even though the rates shown are based on incomplete data (see Background Data Quality Report for details).

Known detention rates were higher for males (91.4 per 100,000 population) than females (83.2 per 100,000 population).

Amongst adults, detention rates tend to decline with age. Known detention rates for the 18 to 34 age group (128.9 detentions per 100,000 population) were around a third higher than for those aged 50 

to 64 (89.0 per 100,000 population). But rates rose again for the 65+ age group (98.1 per 100,000 population).

Amongst the five broad ethnic groups, known rates of detention for the 'Black or Black British' group (306.8 detentions per 100,000 population) were over four times those of the White group (72.9 per 

100,000 population).

Known rates of CTO use for males (11.2 per 100,000 population) were higher than the rate for females (6.1 per 100,000 population). Across age groups, those aged 35 to 49 had the highest rate of CTO use 

(15.3 known uses per 100,000 population compared to 8.6 uses per 100,000 population for all age groups).

Amongst broad ethnic groups, known rates of CTO use for the 'Black or Black British' group (53.8 uses per 100,000 population) were over eight times the rate for the White group (6.4 uses per 100,000 

population).

The Mental Health Act 1983 as amended by the Mental Health Act 2007 and other legislation.
Link: https://digital.nhs.uk/data-and-information/data-tools-and-services/data-services/mental-health-data-hub/mental-health-act-statistics
Link: Mental Health Act statistics – NHS Digital
Eleven charts that show extent of racial inequality in the UK
Government statistics highlight racial inequalities in the UK (The Independent)
Social and economic data reveal vast disparities between different ethnicities in the UK
Link: Eleven charts that show extent of racial inequality in the UK | The Independent | The Independent
Investment is required when starting a business along with lucrative professional connections and a guarantee that other essential regular requirements will be available. Unfortunately the system we live in does not support our black community.
As a result black owned social enterprises suffer due to lack of funding and resources that are widely available to other nationalities. Life can be overwhelming. At times we all have episodes of painful and challenging emotional experiences.
Non-black establishments, on occasion, are inefficacious when trying to relate to the experiences of our community.
By maintaining sustained valued relationships, we intend to collaborate instead of competing. United We Rise Uk aim to close the gap enabling equal opportunities for all by uniting establishments, with our black owned organisations, educational establishments, institutions and businesses to educate and empower our community. Creating economic growth and employment opportunities. Protecting our childrens 'Legacy'.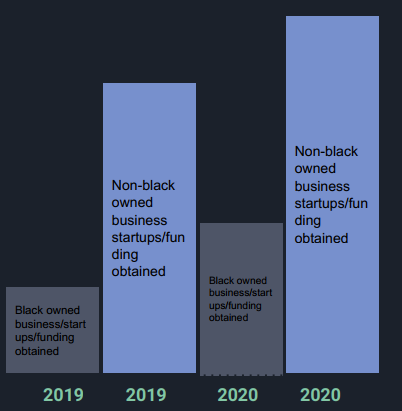 Black business owners looking for funding or investments just do not have access to traditional networks compared to white entrepreneurs [according to Kathryn Finney – Founder of Project Diane a Biennial Demographic Study of Black Women Founders]. Due to the UK's £ 3.2bn racial pay gap, black people have less opportunity to save money, quit their job and start a new business. Black people have a lack of resources overall in all businesses. Overall, majorly in businesses, the investments made are 80% lower for businesses owned by women and ethnic minorities despite the fact that companies that are racially and ethnically diverse are 35% more likely to have financial returns that are above tier national industry medians. COVID has drastically highlighted the lack of resources available to our community.
Management/Mentoring Service Overview

Donations/Fees/Subscriptions:
'NUBIAN BLESSINGS PROJECT'
Payments starts from: £20.00, £50.00 or £ 100.00 per month. small percentage will go towards good causes for our community
% of funds will be donated to GOOD CAUSES listed below:
Not only will you be helping to enhance your financial status, as an individual/business/organisation, you will also be aspiring to assist the disadvantaged within our community helping to improve lives, our economy, thus empowering our community as a whole, not just in the Uk but worldwide maintaining and protecting our 'Legacy'.
Good Causes:
• Violence against women
• Domestic Violence
• Westside Academy
• Housing
• Support Groups
• Carers/Respite
• Employment
• Training
• Bereavement/Funerals
10-15 mins free consultation
Group/1-1 Sessions Duration: 45 min – 90 mins max
Regular Sessions: per session(45mins)
1-1's and/or Group sessions: Available upon request
** Business/Remote Management Service available
Sliding Scale: Yes
We are here to accommodate your needs. Money should NEVER be an issue. Financial status
considered – Where we can offer free services we will endeavour to do so
Funding: Partnership via various resources – 'NUBIAN BLESSINGS PROJECT'
Pay By: Bank transfer, Mastercard, Visa
Payments: Monthly, fortnightly or weekly – negotiable
** Business/Remote Management Service available – Please send full your contact details along with the nature of your enquiry to Queries: unitedweriseuk@gmail.com. 
For Donations/Campaign: nubianblessingss@gmail.com – See 'Donations Page' for full details re  campaign. Thank You
By coming together and supporting each other we strengthen our community. We empower our people with the tools, knowledge and power to enhance personal, business and economic growth. United We Rise Uk utilise resources via collaboration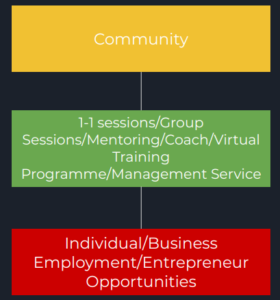 Things need to change for our
black community
to
prosper
. Let us help you '
Invest
' in 'Y
our
self', our '
Community
' our '
Legacy
' Global
equality
and
unity
is paramount.
United We Rise