We unite establishments with black owned organisations, businesses, institutions and educational establishments.
Our Purpose
At the heart of our mission is the union between establishments and Black-owned organisations, businesses, institutions, and educational establishments, cultivating a sense of shared identity and purpose.
Our Offerings
We extend a hand of holistic spiritual mentoring, counselling, empathetic support, and insightful guidance. Additionally, we provide comprehensive business management services and openings for meaningful employment.
Our Cultural Approach
Drawing from cultural context, we approach our work with empathy and understanding. We recognise the unique experiences and challenges faced by our community, and our services are tailored to reflect this understanding.
Empowerment Through Collaboration
Through collaborative efforts and the thoughtful utilisation of resources, we aim to create unity and empowerment within our community. By working together, we can ignite economic growth and open doors to enriching employment opportunities.
Join us on this journey to uplift, support, and empower our community in a way that respects and values our cultural heritage.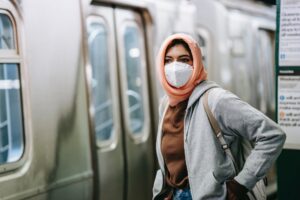 Safe space
To provide a caring, safe, secure inclusive environment, that nurtures individuals/businesses allowing for maximum overall development.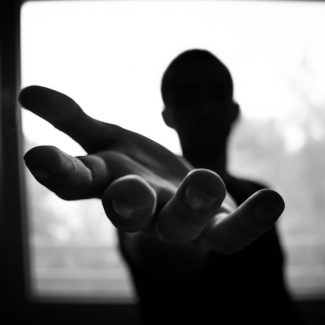 Self Help and Empowerment
To provide guidance and moral support that assists the development of essential social skills, which in turn, enable the recognition of one's own strengths.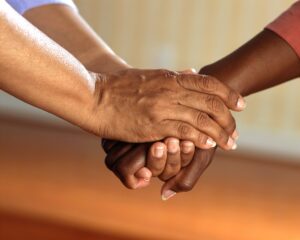 Relevance
To ensure that all individuals and/or businesses are placed with experienced mentors and/or coaches who are suited for relevant needs.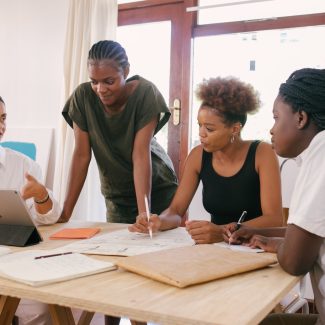 Networking & Community
To sustain valuable partnerships developed between educational establishments, organisations, institutions, businesses and the wider community.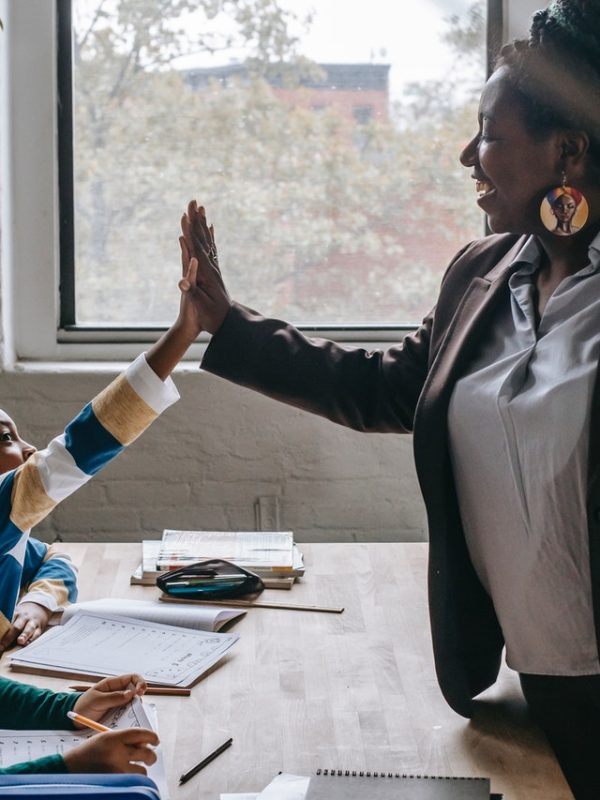 Advocates of supporting small businesses, entrepreneurs and our wider community improving relationships with parents, children, families and businesses.
We are advocates committed to supporting small businesses, entrepreneurs, and the broader Black/BAME communities. Our mission extends to nurturing improved relationships within individuals, families, parents, and children. Additionally, we actively promote the prevention of violence against women.
Our Approach
We forge connections between establishments and black-owned businesses, institutions, organisations, and educational entities. Through collaborative efforts, we champion, promote, and leverage services, thereby empowering our community. This initiative creates avenues for economic growth, entrepreneurial ventures, and employment prospects.
Furthermore, we offer a comprehensive holistic and spiritual Mentoring and Coaching Service. Our approach incorporates cultural context while implementing impactful changes for Personal Development. We cater to Corporate entities, Small Businesses, and individuals, all with the aim of empowering our community, fostering economic growth, and creating employment opportunities.
Our Team
Our team comprises qualified holistic spiritual Mentors & Coaches, and business professionals available to provide unwavering support and guidance throughout your journey of Personal Development, whether in business or personal realms.
Our Services
Our wide-ranging services encompass various aspects of well-being and empowerment, including:
PTSD assistance
Disengaging from gang involvement
Enhancing financial literacy
Breaking down barriers for accessing financial and health resources among the disadvantaged
Facilitating work experience opportunities
Showcasing unrecognized and undiscovered talent
Providing companionship through befriending
Equipping individuals with essential life skills
Addressing domestic violence concerns
Navigating issues related to narcissism
Promoting mental health awareness
Addressing child sex abuse and exploring black history
Instilling empowerment and self-defense skills
Offering assistance to single parents
Providing bereavement counseling
Identifying and fostering employment opportunities
Extending financial aid
Raising awareness about grooming-related concerns
Delivering comprehensive business management guidance
Our Reach
Our scope extends to both Corporate entities and Small Businesses, as well as individual entrepreneurs and families. Irrespective of past traumas that may have affected choices, mindset, or performance, we are here to help you and/or your team unlock their full potential.
We invite you to connect with us and discover how we can collectively shape a brighter future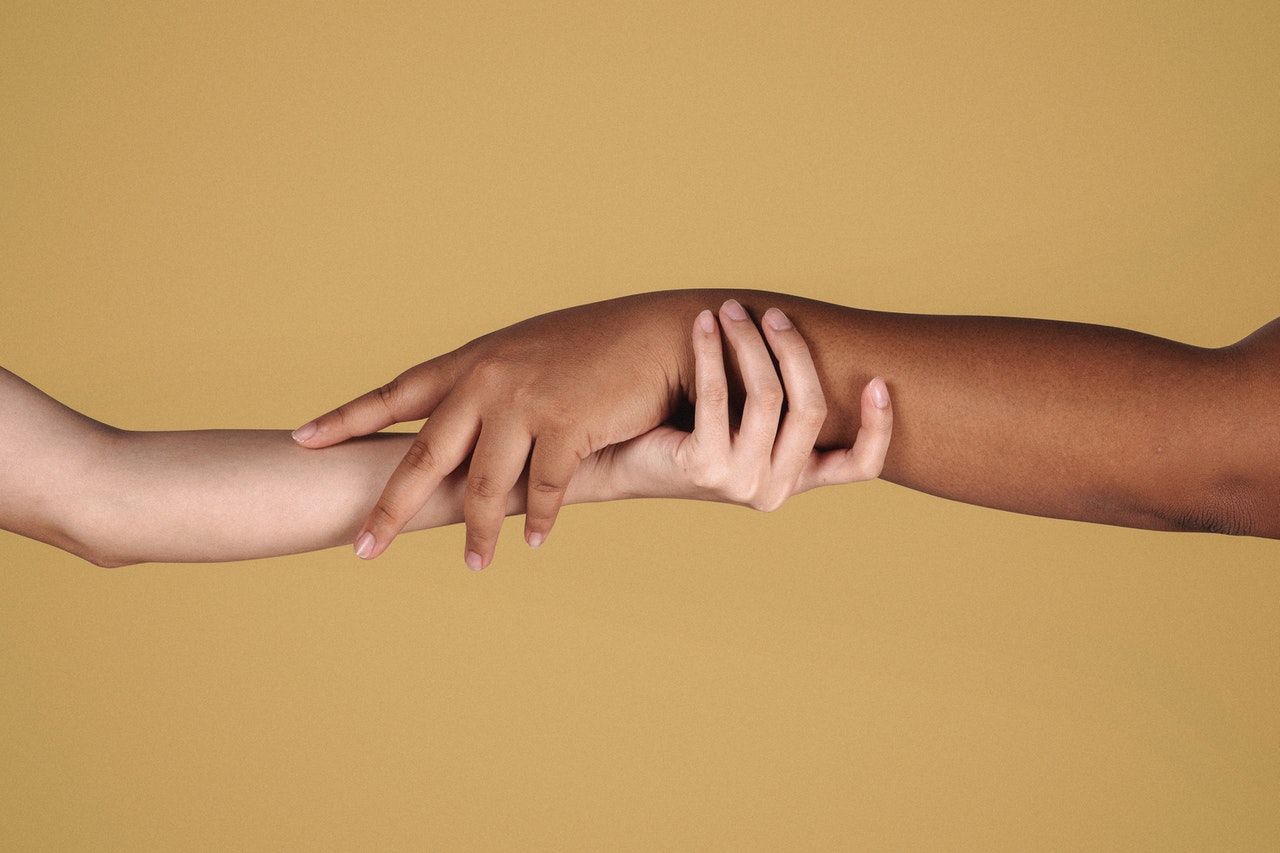 Empowering individuals, families, and businesses to contribute to sustaining and enhancing communities, transforming lives.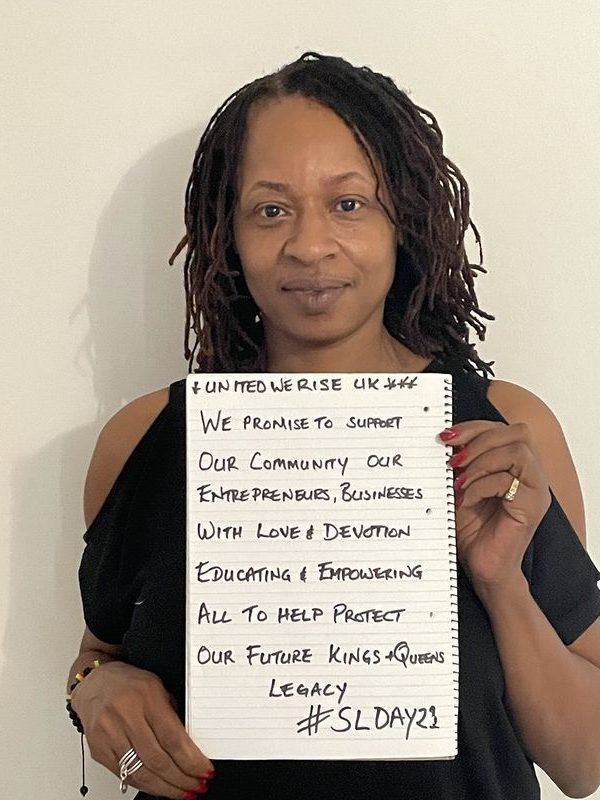 It takes a village to raise a child
My name is Kim, I am the proud founder of 'United We Rise Uk' offering holistic spiritual mentoring, counselling and business services. My journey is enriched by qualifications and expertise gained over the years. As a proud parent to a young King & Queen, I along my fantastic team offer mentoring, counselling, trauma coping, personal development, group and one-on-one sessions. My advocacy extends to carers, violence prevention against women, and inclusion for those with disabilities and impairments. Stemming from my own struggles, I advocate to bridge gaps within our communities, fostering equality and well-being, embracing the diverse challenges individuals face.
Surviving child sexual abuse, domestic violence, and various forms of abuse, I'm proud to leverage 30+ years as a qualified Child, Youth, Adult & Community Mentor and Coach. Using life skills, expertise, and lived experiences, I empower others, offering support, guidance, and empowerment.
United We Rise Uk – All services are tailor made to suit your needs. Support – ongoing
We offer a comprehensive range of services tailored to address various aspects of personal and communal and business well-being. Our offerings encompass:
Mentoring, Coaching and Counselling: Providing professional guidance and support to help you navigate life's challenges.
Guidance and Support: Assisting you in making informed decisions and offering unwavering support.
PTSD Assistance: Specialised help for those dealing with post-traumatic stress disorder.
Gang Disentanglement: Support for individuals seeking to distance themselves from gang involvement.
Financial Literacy/Aid: Providing assistance to those in need of financial support.
Single Parent Guidance: Offering advice and assistance for single parents navigating their unique challenges.
Abuse Recovery: Helping survivors of child sex abuse and sexual assault in their journey towards healing.
Self-Defence Training: Empowering individuals with skills to protect themselves.
Bereavement Support: Assisting those grieving the loss of a loved one.
Grooming Awareness: Raising awareness about grooming and its signs.
Addiction Recovery: Support for individuals battling smoking, gambling, alcohol, and drug addiction.
Depression and Mood Disorders: Professional help for managing and overcoming depressive and mood-related issues.
Healthcare/Welfare Assistance: Providing guidance and aid for individuals navigating healthcare/welfare systems.
Befriending Services: Extending companionship and camaraderie to those in need.
Work Experience: Offering opportunities for gaining valuable work experience.
Domestic Abuse Intervention: Helping individuals escape and recover from domestic abuse situations.
Behavioral and Emotional Disturbance: Professional assistance for dealing with behavioral and emotional challenges.
Suicidal Ideation Support: Providing help and resources for those struggling with thoughts of suicide.
Self-Esteem Enhancement: Helping individuals build a healthy sense of self-worth.
Stress Management: Equipping individuals with techniques to manage stress effectively.
Special Educational Needs: Catering to the unique requirements of individuals with special educational needs.
Personal Development: Assisting in personal growth and self-improvement.
Life and Social Skills: Enhancing essential life and social skills.
CV and Interview Skills: Offering guidance on crafting compelling CVs and excelling in interviews.
Body Language: Teaching the nuances of effective communication through body language.
Employment oppurtunities/Business Start-Up Assistance: Providing support and advice for those starting work/their own businesses.
Self-Care: Promoting the importance of self-care and well-being.
Group and One-on-One Sessions: Tailored sessions for both group and individual needs.
Business and Remote Management Services: Assisting businesses in effective remote operations.
Promotion of Unsigned Talent: Showcasing and supporting undiscovered talent.
Immigration issues/Windrush Compensation Scheme: Assistance submitting claim/advice and support
If the service you require is not listed, please email unitedweriseuk@gmail.com. We are dedicated to serving the diverse needs of our community. For more information on the 'NUBIAN BLESSINGS PROJECT' and to join/contribute, please visit our donations page or contact nubianblessingss@gmail.com.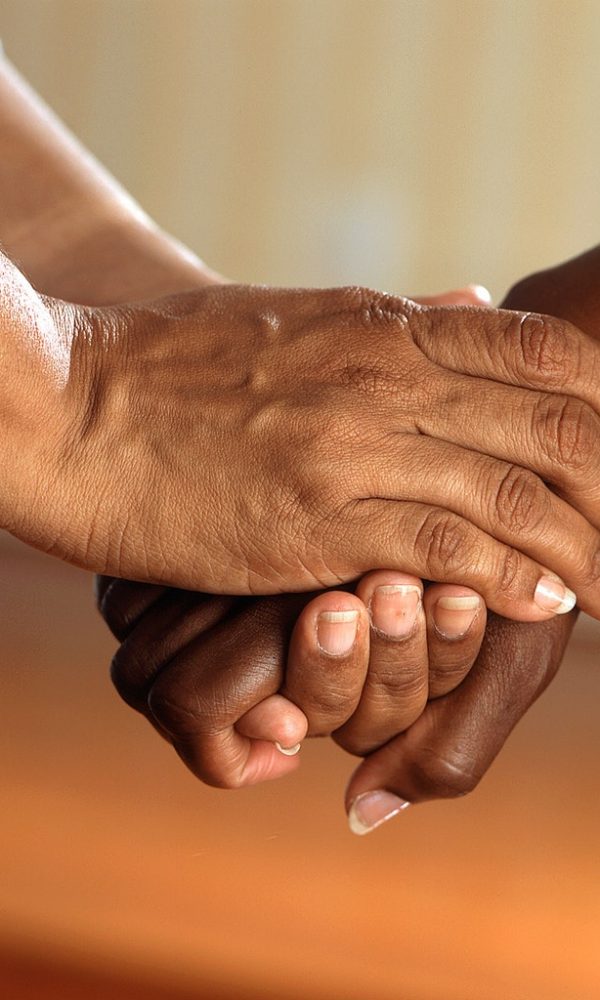 Matching Clients to Appropriate Services
We specialise in connecting clients with the services that best suit their individual needs. Whether it's mentoring or a specific service, we ensure that every client is provided with the most relevant support.
Ongoing Monitoring and Review of Client Progress
We take the progress of our clients seriously. Regular monitoring and reviews are integral to our approach. This ensures that the assistance provided, whether through mentorship or other services, is effective and aligned with the client's evolving requirements.
Our Focus:
Identification: Together, we'll uncover the barriers that are holding you back.
Empowerment: We'll collaboratively devise solutions that equip you with tools to empower yourself and address challenges through self-understanding.
Future: We'll assist you in implementing strategic steps that guide you towards a brighter and improved future.
Possibilities: We're here to reveal the untapped potential and capabilities within you, expanding your horizons.
Self-discovery: Whatever your aspirations, we'll guide you on the path to achieving them, helping you uncover your true self.
Inner Work: Delving into the core of your being, we'll explore the authentic essence of who you are.
Practices: Through mindfulness and heightened awareness, we'll guide you in reconnecting with yourself.
Measurable Results: Utilising SMART/GROW techniques (Goal, Reality, Options, Obstacles, Will/Way Forward), we'll ensure tangible progress.
Flexible Time Frame: Our priority is to help you rediscover and unleash the superhero already residing within you, adjusting the timeframe as needed.
Collaboration and Support: We maintain global collaborations with diverse organisations to ensure we meet all your needs. Our team comprises Holistic Spiritual Qualified Mentors & Coaches, available to provide comprehensive support and guidance throughout your Personal Development journey, whether in the realms of business or personal growth.